Even though I don't have a lot of hours on my Gold Racer, I have enough to know that I really like it.
I bought mine for nugget hunting but soon found out it can hunt old deep coins too..
This season I plan on putting extensive hours on the Gold Racer along with my FBS detector.
It's is Very hot on small targets so it takes some tweaking of the ID Filter and Tone Break to set it up properly for Park hunting.
The big GR40 Coil runs beautifully on the Gold Racer.
I am not a fan of the Stock 10x5. I wish they would have made it epoxy filled like the Stock F19 coil instead of fat and hollow.
I have not had a chance to use the small GR19 7x4 coil yet but I love it's solid low profile.
Should be awesome in heavy trash. It air tests a nickel at 11" in Disc. 2 mode!!

Even though you can get a barrage of target sounds in a park setting, good targets seem to stand out audibly in a way that can't really be explained.
They just jump out and grab your attention.
Even with its high 56 kHz frequency it will hit a dime in mineralized soil as deep as my CTX when using the GR40 Coil.
I believe it will hit nickels deeper than my CTX..
To be clear it is a unique detector and maybe not for everyone, but I think if you are a serious hunter it's a tool that you should have in the lineup.
I'm not a jewelry hunter but I would think the Gold Racer would be a micro jewelry hunters dream.
Bryan
I made the mistake of bringing the Gold Racer instead of my Red Racer out to a very junky ghost town site where I picked some non-ferrous stuff with the F-19 the year before. Found a few non-ferrous junk items, but noticed that the Gold Racer would ID round iron--bottlecaps, etc. --much better than the Red Racer--would give a more distinct low tone on the edges. I was very impressed with that--using the 3 x 7 coil. Brought the Racer there a few weeks later and found hardly anything--w/small coil. Must be a popular place to beep. Will go back a couple more times with other un-maskers.

I was also impressed by finding a .8 grain gold nugget, a 2 grainer, and a 3 grainer in some old diggings nearby that that have seen a LOT of detecting action. In the spring I'll take it to a diggings that gave the GB2 fits with the need to ground balance constantly.
Sorry, only registered users may post in this forum.
Online Users
Guests: 38
Record Number of Users: 12 on December 18, 2021
Record Number of Guests: 167 on September 14, 2021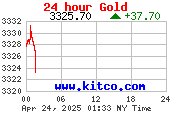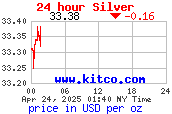 ---