Relic questions
February 03, 2018 02:49PM
Registered: 3 years ago
Posts: 95
I know this has nothing to do with the Nox or the Multi Kruzer but please stick with me for a minute. I would like to figure out how to use the All metal mode better on my fors relic. How do I adjust the threshold correctly? Is it only good on low/no trash areas? Ground tracking? What does it do for GEN that it can't do in say DI3? I just know that I'm not supposed to use it in regular search modes. Thanks for the help!

Seth
Threshold = slight hum to a point that you can hear it but not so loud that you'll miss targets. You want it so that if you pass over a deep target it will cut out (null) which will alert you that there's something deep/beyond the depth the machine can report a target tonally (no beep) - just a break in the threshold. (Edit) If you have the threshold too loud/high - it won't drop out (null) when you pass a deep target and you'll walk right over it/them.

Ground Tracking auto when in highly mineralized soil so that it adjust to the level of mineral as you walk/swing the coil instead of having to stop and manually adjust it every 20 ft or whatever and also instead of having it locked at one number (say 80) but then 30 ft in any given direction the soil changes to say 67 on the mineral scale and then you're ground bal 13 points too high/positive locked at 80 where the soil was 30 ft away.



Edited 1 time(s). Last edit at 02/03/2018 03:07PM by MichiganRelicHunter.
Gen mode is a threshold based all metal mode..Single channel,no phase shifting so no disc..Think of it like a raw feed before its ran through a seperate channel and comepred to produce a disc circuit...

A raw signal..reports everything with no bias although the visual ID will still work as it is tapped from the disc side. the Gen mode will report it all..The Gen mode is best used in less littered sites for depth and or mineral punch where you know I.D .is not important or skewed so bad it's irrelevant..

The gen mode is the deepest soil punch mode when set up accordingly..that is highest gain possible without threshold waver or chatter..to set threshold you want to have on headphones and adjust threshold to be just barley audible..right to the edge of going silent but still buzzing in your ear..Threshold is like a carrier.it rises and falls when targets come towards it and passes it...set it too low below audible buzz and weak targets may not be strong enough to cause it to rise above null..Set it to loud and weak targets from depth or small targets will also be ignored as they can reach the point to overcome the louder carrier noise..set it right on the edge of hearing it but no drop outs while holding it in the air..then once a proper ground balance is achieved that same threshold in the air should be heard while on target free soil..Then as you sweep if the threshold wants to null or rise where there's no targets then you need to reground balance..Offset ground balance is easy to tell from legitimate targets..huge nulls usually...if you find the soil is all over the place use auto tracking to help rapidly changing ground conditions and or back of sensitivity if its to strong for the soil from blow back..you'll have to find a sweet spot for the sen's and even swing speeds will help..you at the thrshold to run smooth and barely there..then as you cross a target it will rise and fall its a raw feed so you will get a feel of size and depth by the width and modulation of the signal..nails will usually way wah sound like two small targets close together ..you'll learn when to look at the ID by modulation and roundness..if its stronger it will usually show up on ID screen weak may or may not..the ones that don't show up on ID screen and sound smooth round and deep are the ones you'll want to cut the cake on so to speak.pull some dirt out to get it to the visual ID reading at least..

All metal threshold based hunting is fun and a huge eye opener and a great learning tool to really understand a machine to its fullest..You have the best depth if you stay in tracking off but if you have mineral and such till you adapt to the sound of a proper running feel tracking on may be a great starting point...

And today's all metal modes with DD coils and such and SAT controls and auto track etc are a whole lot easier to learn on than the old days when we didn't have SAT or even auto track..

Keith

"I don't care that they stole my idea . . I care that they don't have any of their own"
-Nikola Tesla
Sorry, only registered users may post in this forum.
Online Users
Guests: 56
Record Number of Users: 19 on May 15, 2020
Record Number of Guests: 371 on April 20, 2020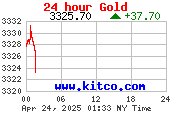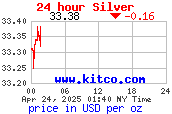 ---