goodmore Wrote:
-------------------------------------------------------
> Do you receive commissions?


Goodmore,
What kind of lame question is that?

I just see certain models detectors for sale at good price and post here occasionally.
And in doing so, some here have actually bought and been tickled to death.

I don't collect a plug nickel.
Nope just wondering why you are posting adds for a dealer on the forum. Private deals or should I say private sales are one thing, but linking to dealers? No Hillary doesn't need me in India. She got her wrist fixed without me there. Thanks for asking though. You also should ask EBay for that commission. You spend a large amount of time advertising for them as well.



Edited 2 time(s). Last edit at 03/16/2018 02:01AM by goodmore.
Sorry, only registered users may post in this forum.
Online Users
Guests: 43
Record Number of Users: 12 on December 18, 2021
Record Number of Guests: 167 on September 14, 2021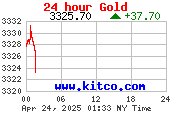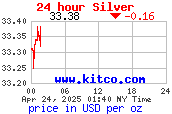 ---