Off topic - this could save your life or eye sight or someone else's life
An off topic post here.
I had something happen to me today and I thought Inwould share.
It could have been devasting with the right conditions.

We do things every day and many time so don"t even give second thoughts.
Just what I did today.

I went to my local country store to get me a soda pop and some gasoline for my truck.
I pulled up and went inside.
You have to tell them inside to turn on pump.
They make strangers prepay, me not being a stranger they do turn on the fuel pump when I ask and then I pump and go back inside and pay..
Anyway, after asking for the pump to be turned on, I went out and grabbed the pump nozzle and afrter removing I reached up and flipped on the lever that turns on pump-as long as it is powered on inside store.
As I had just removed nozzle I flipped the power level, little did I know the nozzle was locked fully back in the pump position. Gas sprayed everywhere 60cents worth before I could disengage the pump lever inside nozzle. If someone would have been pumping gas innadjacent aisle, or standing near me they would have been covered in gasoline. I might have even when this happened spayednthe fuel on a hot exhaust or down the area beteeen my cab and bed of truck.
Luckily I didn't get the gas on me.

Folks, all Incan say is beware when someone is starting to pump gas near you.

I think what happened is someone who previously used pump prepaid for a certain $$amount, hence when they fueled their vehicle they depressed nozzle lever all the way and locked, filled thier vehicle but the person prepaid and the pump was set for their paid amount such the pump shut off automatically and they just hung up the nozzle while lever was still back and locked.

It is my opinion, the ability of a gasoline pump nozzle should indeeed have no lock. Doing so this could not ever happen.

Thought I would share.



Edited 1 time(s). Last edit at 07/22/2018 03:32AM by tnsharpshooter.
Good advice.

I live in the country,but use Only nonTreeHugger gas,ie.Ethanol free. Costs .30/ gallon more,but since I have been using it in all my gas powered equipment I have not had to take a single piece of equipment in for carb work,before Mama's mule had to be taken in at least once per year--cost usually between 150.00 and 200.00. PS--even the save the earthers now admit that the" save the world ethanol "causes MORE damage to the atmosphere than plain ole gasoline,but dem guvmint farm payments means ethanol is here to stay.

On with the rant: I never allow my tank to go below 1/2---learned that during hurricane Betsy in 1965--only do fillups which doesn't work in these "prepay" joints,which reflects our society,unfortunately.

I print off a list of ethanol free gas stations in. any area that we may be traveling --they are everywhere in the USA.

Always Check to make sure some Idiot hasn't set the "locked pump trap" for you.
I haven't been to a gas station in 12 years where they still had the little catch on the pump handle to keep the lever "on-gas flow" position. Think they did away with that just for the reason you mentioned and to prevent environmental spillage on the ground, which cost the station owner big bucks when the place closes down for clean up.

=======================================
www.treasurelinx.com
Remembering the past--
Free vintage, classic metal detector catalog downloads.
Nokta Impact, Multi-Kruzer and now the Anfibio-Multi-------Built to find treasure-------I like.....
Just be glad the fellow next to you wasn't smoking as you and the whole station could have been toast...We still have this device in Pa. so thanks for the headsup.


Unless you never seen it very flammable...neighbor soaked a tree stump and luckily he threw a lighted match at it as it really ignited high into air...
Sorry, only registered users may post in this forum.
Online Users
Guests: 33
Record Number of Users: 14 on July 30, 2019
Record Number of Guests: 175 on July 31, 2019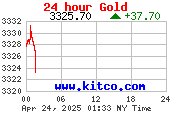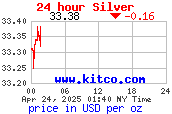 ---