12" Dankowski Certified Los Banos CZ-3D For Sale
Selling my Los Banos CZ-3D that has been calibrated and certified at 12.0" by NASA Tom Dankowski. Certified "design intent" examples of this legendary detector are in high demand and don't come up for sale very often, if you've been looking for one here is your opportunity.

This detector is indeed very deep in the field, clean and in perfect working condition with moderate cosmetic wear that you would expect. Only items of note are minor: handgrip wear with small pieces of sponge missing, the coil cover has a couple slight sidewall cracks that I noticed when I removed it, and minor scrapes on the outside of the control box. I sent this unit in to FT for repair in 2016 and they replaced a component and the coil.

When I sent the detector in to Dankowski for calibration after the repair, he calibrated it and certified the detector at 12.0 stating: "This unit is quite stable, powerful.........and is a 'true' representation of the entire intent of the CZ-3D platform." It has performed flawlessly ever since.

Package includes detector with 8" coil, coil cover, original manual, original copy of the Dankowski penned Fisher Intelligence booklet 3rd Edition, Dankowski provenance papers, original box.

Pics on Finds or Friendly forums

$575 double box shipped CONUS. Payment by Paypal F&F (Paypal is ending F&F on Sept. 3) or USPS money order. Starting Sept. 3, add 3.75% if paying with Paypal.

No trades.

Thanks for looking!
Sorry, only registered users may post in this forum.
Online Users
Guests: 35
Record Number of Users: 7 on May 26, 2023
Record Number of Guests: 79 on May 18, 2023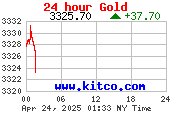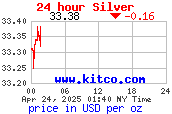 ---