Hello all. Mostly an occasional lurker on this forum, though I haven't detected much in a couple of years or so due to some life changes.

I'm about to get back into it and have been reading lots on the EQX 800 on this forum including the long thread started by NASA_Tom. Think I might pull the trigger on one this week, but just wanted to make sure I wasn't being foolish.

I started using an F70 in 2014 and then later got an F75-LTD2 and have never used anything other than a VLF machine. The soil in my area is 4-5 bars Fe04 on the Fishers, and you can drag a magnet across the dirt and literally have some small pieces of iron ore(?) stick to it in some areas. There is also red clay around 14" on average under the topsoil. I know these things limit the ability of these machines (though the soil does become a bit milder just a few miles from here).

My question is: will the EQX 800 be able to handle this type of soil much, if any better than the Fishers do? I'm thinking with multi-frequency it should mitigate the soil conditions to some extent?

Any help or advice appreciated.
Wow, thank you Tom! I highly value your input.

I probably should have included that I am mostly interested in finding old coins. I've found some down to nearly 7" with the Fishers, but feel that there are some that can't be seen in this soil even when there is no trash involved.

I am going to have to study on the Tarsacci now since I am not very familiar with it, and had pretty much settled on the EQX.

Thank you again!

Darron
Hi Darron,

Here is the dilemma. Your dirt is fairly bad (mineralized).
Let's say..... the F75 can detect (and properly ID) coins to nearly 7".
A EQX 'should' be able to detect (and properly ID) coins down to …… say 8".
The Tarsacci should be able to detect (and properly ID) coins down to ……. say 10".

The dilemma is...…. the tones (especially 50-tones) are SO much more conveying...… on the EQX.
BUT...… if the EQX starts to ID all targets beyond 8" deep..... as 'iron'...….(in your soil)…... it does not matter 'how good' the tones are.
The Tarsacci does not have 50-Tones. It only has 3-Tones. So 'coins only' hunting..... is a bit more audibly challenging. BUT...… coins beyond 8" deep...… are much less likely to ID as iron on the Tarsacci. This is a judgement (and dirt mineralization) call!
In any regard...…….. what ever your decision...……. we are all here to help!
That's definitely more food for thought...

Think I will read and watch more videos on both for a while and try to make a good decision... so far I'm observing a balance of pros and cons for both, which I believe is the case for comparing most detectors. And no decision has to be final, despite what my wife might say!

Tom, you have done the detecting community a great service with this forum and your shared knowledge and passion, and it is appreciated greatly.
Sorry, only registered users may post in this forum.
Online Users
Guests: 30
Record Number of Users: 19 on May 15, 2020
Record Number of Guests: 371 on April 20, 2020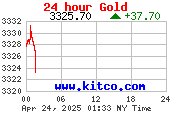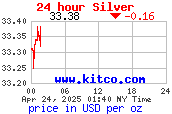 ---