Where are all the Equinoxes leaking at?
Kickindirt Wrote:
-------------------------------------------------------
> Has minelab said? Just curious if is anything I ca
> n do to prevent it? Besides not take it in the wat
> er lol. Seems like would be a easy solution but ma
> ybe not.


According to the rep that I spoke to because mine had flooded, the 0-rings, the screw area that holds the battery door shut and he said a big issue was the one way bleeder valve. Apparently they weren't glued into place properly. Gigmaster's leaked at the battery charging area, there were stress cracks all around the charging port. I haven't spoken to Minelab about where exactly mine leaked, but, my new pod is finally on it's way back.

He also said improvements have been made on the newer units and the failure rate is down dramatically on the new pods.



Edited 1 time(s). Last edit at 07/27/2021 11:23PM by Dan(NM).
Thanks for the info Dan. Ya I watched Gigs video and it got me thinking. When I first got one of the carbon fiber shafts long ago and saw the Eq battery setup, my first thought was HMMMM seems like that could be a weak area. Felt like I should silicone it all up after switching shafts lol. Be interesting to see what feed back everyone else has received from Minelab regarding the issue.
I noticed he sealed his external speaker..... something ive done for years even on my dirt machines. I never use the speaker any way. Interesting to see those bubbles location. As far as the battery compartment ive always thought heat expansion..... then cooling would pull water in at any weak point. There is a product its like a liquid plastic that cures in seconds with lazer light. Tuff as nails. Anyone that hunts in the water and has taken off the main box will see water and sand in the battery area which gets in thru the hole in the shaft where the nipple fits. As long as ML is willing to absorb the cost and we have 3 years warranty..... i see no reason not to get um wet. Mine went just before the 3 year warranty ran out...... but it was the battery and stress fractures on those screws that cause it NOT because of leaks. Mine spent a lot of time under water.
Sorry, only registered users may post in this forum.
Online Users
Guests: 41
Record Number of Users: 9 on June 27, 2021
Record Number of Guests: 167 on September 14, 2021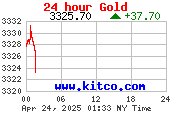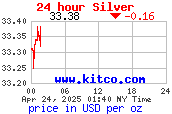 ---