Question > TomD > Equinox 3.0 upgrade
Hi Tom,

I have been meaning to ask for some time what the "various stability enhancements" are and do they translate over into Multi Mode? If they do, what am I missing that could possibly benefit me?

Also when I upgrade to 3.0 I noticed the audio didn't sound as "sharp" or "distinct" as it was with the software previous to the 3.0. I truly thought maybe it was just in my mind and I basically dismissed it. Not too long after this event happened, a good friend of mine (in another part of the United States) called me... He also has an Equinox (800). He initiated the conversation on how he feels the audio "isn't the same." He mentioned it had to do with high tones and they "weren't as sharp" as before. If he could of saw my face, my mouth dropped open. I couldn't believe what I was hearing. Did any of the stability enhancements have anything to do with the audio report or are all the stability enhancements related to the addition of the 4Khz?


Lastly, I was hoping 4khz would work out great for me but I found it to be aggravating more then a helpful. Many mid-tones all became high tones. Foil, pulltabs, bottle tops, tiny broken pieces of tin etc. all sounded like I was digging up high conductor coins. I believe I would of loved 4khz but had to constantly switch between 4khz and park1 multi for verification. I found that IF park1 multi and 4khz were close in ID, I dug and always found a coin. IF 4khz and park1 multi didn't come close in TID, it was always some sort of junk that I previously mentioned. I read that 4khz was added for targets in Asia but are there any applications where it could be used for coin hunting in the United States without all the aggravation lol? Am I overlooking or misunderstanding the intent of the 3.0 software upgrade?

I truly appreciate all the information you share on the forum and look forward to you answer(s). - Jim
IMO, 4 kHz is kind of a niche frequency. It's only useful at certain sites and/or certain ground conditions where in some cases, it might give you a bit more depth or separation on high conductors. After hunting a site using my normal frequency options, I might cover the area again using 4 kHz just to pull a few more targets the other frequencies might have missed. I never use 4 kHz for general all-around hunting. I have many sites where 4 kHz won't stabilize without drastically lowering the sensitivity and others where it works great with the machine maxed out. If you are having trouble with 4 kHz giving too many false IDs on certain metals, that could simply mean that it's not the right choice for that particular site.

4 kHz can be very useful at times. I'm glad they added it.



Edited 2 time(s). Last edit at 08/21/2021 04:09PM by Badger in NH.
Jim......... I'm failing to find the time to PROPERLY answer your questions! But...... let me start (with a limited chunk of time!).
Yes........ 4KHz is another single frequency selection (that has nothing to do with Multi)........ that was specifically targeted for large silver coins in fairly low mineralization. The target coin is about the size of a U.S. Silver Dollar. And 4KHz also has greater depth on large objects. Keep in mind....... mineralization must be fairly low..... in order to ascertain 'realized-gains'. On a sandy beach.....in the DRY sand (zero wet-salt!!)..... I do indeed see/realize a slight depth-of-detection 'gain' on a Silver Dollar. Ironically ....... in my low-mineralization test-garden....... Park Mode-1 'Multi'..... is still the depth trump-card. Because I do not exclusively hunt for Silver Dollars........ I have very little application for 4Khz.

Out of time! ((( I'll cover stability enhancements soon...... in regards to Minelab Update Utility-3 (MUU-3) ))).
The performance of VLF detectors is not strongly related to the operating frequency, and I think the difference between 5kHz and 4Khz is quite subtle. The extra 'processing' applied to the 4kHz option is what sets it apart - if they had done the same to the 5kHz freq, the results would be much the same. By choosing a new lower freq, they have drawn more attention to the new mode, which helps with marketing. And it avoids the pitfalls of having "Enhanced 5kHz" ... "Why don't they enhance the 10k and 15k modes, then?" ; "Is the 5k enhanced in Multi mode too?"

As regards what type of target '4kHz mode' is directed at, it's going to include medium/large copper/silver coins. But the coil size plays a role, too, and the '4kHz mode' could be designed with the large 15" coil in mind.

For reference, rough 'target frequencies' for some of the high-conductor US coins are:
copper 1c & silver/clad 10c : 3.5 kHz
silver / clad 25c : 2 kHz
Peace/Morgan silver dollar : 0.9 kHz
4 kHz is very capable of detecting tiny targets as well as large ones. On one of my first hunts with 4 kHz, I dug a Capped Bust Half Dime in a section of area that I previously went over with Multi. I'm not saying that Multi would not have gotten it. I may have simply missed it on the first pass. But 4 kHz had no trouble detecting the tiny coin at a depth of 6-8 inches.
It shouldn't have trouble detecting the 5c coin, it's a very close match to 4kHz.
I have a modest selection of US coins, but the silver 5c is one I don't have. However .. we do have similar coins to the 10c and 5c, namely the sixpence and threepence, respectively, so some estimates can be made. I think the 5c will be a 4 - 5 kHz coin.
Sorry, only registered users may post in this forum.
Online Users
Guests: 45
Record Number of Users: 9 on June 27, 2021
Record Number of Guests: 167 on September 14, 2021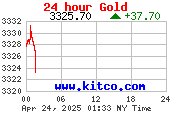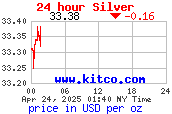 ---