SMF--contender or pretender
Almost everyone today wants an SMF detector. Can someone explain to me why it is better, preferably an electrical engineer and why the CZ did not "obsolete" others. I am pretty sure it is better in salt water and would like to know why. Also, I would appreciate comparisons from people who use both. I am not looking for advertising or mine's better than yours BS. I just want to know how it is better. If it does better because it can detect low and high conductors at the same time, which receive priority.
It's not the SMF alone that makes a good detector, it's how you do it. Modern electronics, combined with clever engineering, have resulted in the Eqx being a success. Earlier attempts at SMF were simpler, and had to make design choices/compromises that limited their capability.
It's a complicated question, with complicated answers. And don't forget that much of the engineering know-how that goes into the Equinox is kept a trade secret. Even the detailed workings of the CZ machines are far from understood, helped by the fact there's a multitude of internal adjustments that need to be just right for it to perform correctly. And clearly the Whites V3 is very complex, only a few of their engineers would really know how it functioned.
I use an SMF detector in salt water environments for their stability against the conductivity of salt water. Dry to wet. Wet to dry. Moving salt water. All require extreme adjustments on single frequency machines. In the end an adjustment of lowering sensitivity is always required on single frequency detectors to maintain that stability. That means a loss of depth where finding a dense target like gold is sinking fast. There is tons of technical stuff that others on here know much more about than me. But I just use what works.
SMF has the ability to see salt phase-shift from different freqs & phase-shift angles.
SMF has the ability to see mineralized dirt from these different freqs & phase-shift angles.
When you process these signals (through a comparator)..... you are better able to electronically compensate for them...... allowing to somewhat 'rid' ground flyback/blowback........and see an actual metallic implement "in the matrix".

Single freq units have come a long way; yet, due to the nature of physics......are still inhibited more-so......vs......SMF technology.

Time-Domain technology (as of recent) has actually started to "time-out" alkali, minerals AND some unwanted small (actual solid) metallic implements. Currently: It is crude, it is rudimentary; yet, formidably effective.
Sorry, only registered users may post in this forum.
Online Users
Guests: 45
Record Number of Users: 7 on May 26, 2023
Record Number of Guests: 105 on May 31, 2023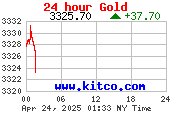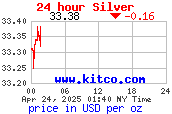 ---