Dimitar Gargov
October 11, 2021 10:48PM
Registered: 12 years ago
Posts: 3,476
I find Dimitar Gargov to be quite an interesting engineer.

I believe his foray into metal detector design (Tom D. correct me if I'm wrong) was the Fisher C$/CoinStrike. It was radically different then anything before it, yet it was, in the right hands, a very formidable detector. Fast forward to his Tarsacci MDT 8000 design, and yet again we have a design that's a vast departure from the norm, and much like the C$, very productive in the right hands.

What is it that causes Dimitar to develop these outside the box designs?

Sometimes I can't help but think if Dimitar had remained at FTP with unfettered ability to innovate, that perhaps we'd seen something truly ground breaking from FTP instead of watching them fade into the sunset.
Dimitar is: Coin$trike, Gold$trike, ID Edge & ID Excel

The Coin$trike and Gold$trike potential.... was never 'realized'.,.,.,.,.,.,.,.,., as (unsuspectingly)......... they required the coil to be swept at 1/2-speed. THAT'S where the 'depth & ID' became groundbreaking .... especially in bad dirt.
Evidently this early DNA carried over to the MDT 8000. I had read some of Keith Southern's posts about swing speed being more critical with the Tarsacci than traditional VLFs especially in regards to Iron falsing. He recommended CZ speed, I have no experience with a CZ. I am still fine tuning that aspect but I have noted that too fast loses depth, especially on an un pinpointed, deep target. The AM & Mixed mode respond very fast, but there seems to be some lag in Disc. Too fast a swing seems to compound the lag. Slower is definitely better. I'm still learning.

Chris
Ive had the privilege of meeting both Tom and Dimitar. Both have a real passion for this hobby. Extremely interesting to hear them talk about detectors..... thou i have to admit way over my head lol. Im an AM hunter who likes to run the machine at peak performance in the salt water. Disc for me dont work very well on most machines out there..... it just causes a lot more tweaking. I also like a machine that allows a skilled hunter to have to grow into the machine. Watering down a machine can slow the progress for years as well. I like a fun machine like the MDT over a frustrating machine ... the KISS style works best for water hunting. The use of salt balance also was a huge leap for us Fl guys. We had the Aquasound that Tendall out of Nautilus developed which is still quit impressive ..... however its short coming was black sand which killed depth. The MDT gave us back that depth ability to work even in black sand. You get 2" or more .... thats huge out there. Lets work on that 12 and 18Khz for in the salt water hunting. Keep thinking out of the box Dimitar and we will keep buying.



Edited 1 time(s). Last edit at 10/12/2021 10:56AM by dewcon4414.
Sorry, only registered users may post in this forum.
Online Users
Guests: 44
Record Number of Users: 11 on November 27, 2021
Record Number of Guests: 167 on September 14, 2021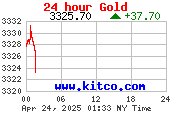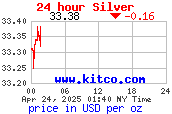 ---