Nokta Makro Legend Beginner's Guide Book
I'm seeing a video from Calabash saying that such and such upgrades have made my book "outdated and worthless."
My response is this: To begin with, consider the source--here's a guy who tests 15" coils on full sensitivity. A month ago he was saying that the Legend itself was pretty much worthless compared to the D2 until a video was posted showing that its actually the better unmasker by far. Second, the basic skills I teach in my book (how they relate to ALL of the Legend's features) are never outdated and will help readers understand and get the most from any and all futher upgrades. He also states that the Legend with upgrades is a "different detector"--not true--the basic platform is the same--"Fast Digital Multifrequency." This is what the book is about. The most important upgrade feature--adjustable Iron Bias is dealt with throughout the book.
This guy has become pompous and self involved to the point of absurdity. He's gone from being vaguely credible--to the level of folklore. "Comments are closed" says it all. "Speak oh oracle..."
Anyone who has ever read one of my books knows that what needs to be in there--probably is.
I have no doubt whatsoever that anyone who chooses to read my book will get a lot from it. A lot went in.
cjc



Edited 9 time(s). Last edit at 07/26/2022 05:59PM by cjc.
A few weeks ago, I received Clive Clynick's new book Beginner's Guide to the Nokta/Makro Legend.
Perfect for beginners that just bought a Legend who has found the owner's manual a bit overwhelming with all the feature's and settings.
Clive's book breaks every setting etc. down more so it is more understandable and easier to learn....
Plus there is a lot more good detecting how-to info inside the book.
Great refresher course for seasoned detectorists.
Reading Clive's book also reinforces my findings using the Legend.

I have read several of Clive's and they are also very helpful and top notch.

DeepTech Vista X with 3 search coils.
Works for me
Sorry, only registered users may post in this forum.
Online Users
Guests: 41
Record Number of Users: 7 on May 26, 2023
Record Number of Guests: 149 on July 28, 2023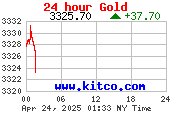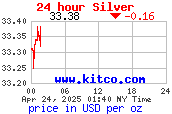 ---