F\S Deeptech Vista X with 4 coils and extras
i bought this from Steve (skiwhiz) and he said it was deep and he wasn't kidding this has unreal depth! includes stock 11 coil, 5x7 coil, XS coil, and the new 8 inch concentric coil, all coils have covers, also includes extra lower rod and camo weather covers. $500 plus shipping payment by US postal money order only please. thanks Steve



Edited 1 time(s). Last edit at 08/25/2022 04:26PM by steve.
Awesome Machine you have there!!

Man that dual disc is deadly in iron for picking goodies like coins.The small octagon has pulled me coins deep in heavy heavy iron with a flip of the switch in turn of century house sites I set it high enough to hear late indian head's and it dont disappoint.Set it to crackle on a nickle and you'll never miss a nickle even in aluminum.Set it clean hit on a nickle and youll dig tabs but let it crackle on the nickle's and it wont miss them your dead on nickle ID at the crackle..Analog style that is hard to reproduce in digital..!!!

Keith

"I don't care that they stole my idea . . I care that they don't have any of their own"
-Nikola Tesla
Good call keeping it. The more I use my Vista Warrior the more I like it. I don't know of anything out there that'll beat a Deeptech in recovery speed. And they're crazy deep while remaining stable as well. The only thing keeping me from buying a Vista X is the fact that I still have my Tejon. Kind of similar machines .I've been steering those lamenting the death of Tesoro to Deeptech. Tesoro users will feel right at home with a Vista.
Sorry, only registered users may post in this forum.
Online Users
Guests: 35
Record Number of Users: 10 on December 02, 2022
Record Number of Guests: 244 on November 05, 2022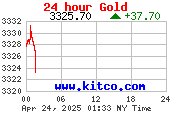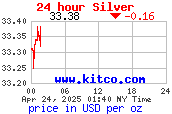 ---