Detech 15x8 Coil Any Reviews Yet For Mxt Use?
I have a Mxt I use for coins/jewelry, but I only have a 5" excellerator coil which I use for tot lots and a 5.3 eclipse coil I use for general dirt hunting. Been wanting a larger coil for some time, but don't care for the larger white's coils. Recently I saw these Detech 15x8 coils for sale for the Mxt on Ebay, was wondering if anyone has bought one for their Mxt and how does it work? I have read several very good reviews over in Australia on the 15x8 mono Detech coil avaliable for the Gpx MInelab machines.
When I went above the 10x12 S.e.F. on the MXT to the 12x15 s.e.f I did not see any difference on depth and the coin sized objects seemed to become weaker at depth...

MXT for Me

8x6 S.E.F.
10x12 S.e.F.

that cover's all the bases...Depth and separation...but what funny those 2 coils separate at depth better than any coils I have seen...they stay tight almost to depth...

those two simple coils will puts finds in your pouch..


Keith

cant say about the one you asked about though...and as far as it working well on a P.I.

P.I.s are able to hande larger coils...

Keith



Edited 1 time(s). Last edit at 08/13/2013 07:14PM by Keith Southern.
Keith, thanks for the info on the sef sizes versus performance, I recently was able to test a hunting buddy's 8x6 sef for about 45 mins at a park, wow I was convinced I need this coil for my Mxt Pro, He has had the 8x6 for a couple months now and it hasn't come off his M6 yet. I will be ordering one soon. Great pinpointing, depth equal to or deeper than 5.3 eclipse, and best of all it does a good job at unmasking targets previously missed. As for that 15x8 Detech, they now make it in a Gpx mono, I may order one of those for my gpx4000 soon. Read some reviews on aussie sites that show its a real good coil equal to or better than the top three brands of gpx coils. I have been using a 5" excelerator on my mxt pro for tot lot hunting with good succes on gold jewelry. Couple nice pieces last yr.



Edited 2 time(s). Last edit at 02/13/2014 07:16PM by MXT SNIPER.
I have used the 6x8 SEF on my MXT for over a year now and it stays on my MXT. I have the 5" the 5.3" a 8" EXCell. coil and the 9.5 coil and the 6x8 SEF will go as deep as all the others, even the 9.5" coil. I love the 6x8" coil and use it 99% of the time. I was reading on anougher fourm today that there is a adepter to put a SEF coil on the Whites 6.59k detectors, and it is a DD coil witch there is not one made for the 6.59K detectors. If i can find out what it is i am going to try it.
I just ordered myself a 8x6 sef this morning. That is very interesting the adapter for sef coils to 6.59khz, i have a buddy using a Whites Eagle II that could use that. We are going to do some testing with the 8x6 sef this spring on nuggets in the outback of nevada see how it works on them.



Edited 1 time(s). Last edit at 02/16/2014 12:35AM by MXT SNIPER.
Sorry, only registered users may post in this forum.
Online Users
Guests: 87
Record Number of Users: 10 on May 25, 2018
Record Number of Guests: 305 on May 25, 2018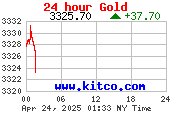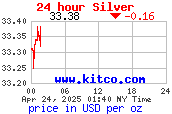 ---