New 5x10 Detech SEF WSS Search Coils
I got the same email Shovel..

that 5x10 does look narrow in the middle.....I like that...

I have nothing but the highest respect for the S.E.F. coil's....

and that is my favorite shape coil to boot!!

not sure I will get one

On a side note I have the 5.5 x 9.5 NEL on the T2 S.E. right now....Sort of like it!!!good all around coil so far...As deep as the Bi-Axial it so seems...

Keiht
I've been reading good reviews about the NEL 5.5x9.5 for the F series but haven't spent enough time with the stock coil to see if I would change coils. Did use the 5" coil yesterday and will post how it did later today. It hit pay dirt. The 5x10 is priced right but if past inquires into coils with K-co holds they will be sold out and you have to pay and get in line for next order. Guess I'm an instant gratification type so won't do that. Have had to wait for a long time with past experience.
I really like the SEF coils as well, but this size is not that far off from the 8x6 so I think I will just watch the reviews once some are in circulation. Not sure there would by any noticable advantge of a 10x5 over the 8x6. I wish Detech would build smaller GPX SEF coils, I would like to try a 8x6 or even a 10x5 size gpx coil on my 4000 minelab for grain size nugget hunting. They stop at 15x12 in SEF sizes for the gpx detectors. May be a reason for that I am not sure.



Edited 1 time(s). Last edit at 02/27/2014 06:51PM by MXT SNIPER.
Sorry, only registered users may post in this forum.
Online Users
Guests: 97
Record Number of Users: 10 on May 25, 2018
Record Number of Guests: 305 on May 25, 2018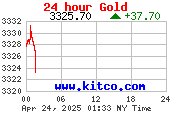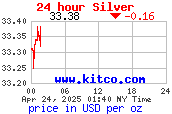 ---