Create A New Profile

TERMS OF USE (Partial)

---
Welcome to www.dankowskidetectors.com sites ("Dankowski Detectors"). These Terms of Use ("Agreement") govern your use of Dankowski Detectors website, including any digital products such as RSS, software, downloads, mobile applications, and other services (collectively, "Our Services") located on Dankowski Detectors. Please read this Agreement carefully, because by visiting or using Dankowski Detectors, you agree to be legally bound by and comply with its terms. If you do not agree to comply with the Agreement, you are not authorized to use Dankowski Detectors.
Dankowski Detectors ("we" or "us") amended this Agreement as of July 2017. We may modify it again in the future by posting the amended Agreement on Dankowski Detectors, so please check regularly. Your continued use of Dankowski Detectors and Our Services after we have posted an amended Agreement indicates that you agree to the amended terms.
User Required Conduct
You agree to be courteous in your use of the Dankowski Detectors and to refrain from engaging in personal attacks and using language that is abusive, discriminatory, or constitutes hate speech. You are solely responsible for any content you post on Dankowski Detectors, however, while we do not monitor all material posted on Dankowski Detectors and are not responsible for the content of such material we have the right, but not the obligation, to terminate your access and/or remove or edit any content that in our judgment does not comply with this Agreement and the rules on Dankowski Detectors or is otherwise objectionable or inaccurate.
While using products or services on the Dankowski Detectors website, you agree not to:
1. - upload, post, display, distribute, otherwise publish or link to on ANY Dankowski Detectors website any material that is libelous, defamatory, discriminatory, obscene, pornographic, harassing or abusive, infringes any copyright, trademark, or other proprietary right, violates any right of publicity or privacy, or is otherwise illegal;
2. - use Dankowski Detectors website to post deliberately disruptive repetitive messages or distribute chain letters, junk mail, "spamming" solicitations or other bulk communications of any kind;
3. - impersonate any other person or entity while using Dankowski Detector website or instant messaging; or
4. - KNOWINGLY upload any information, files, code or other materials that contain viruses or are able to disrupt or damage Dankowski Detectors Sites, software, hardware or equipment or collect or use information about other users for any purpose.
User Generated Content
Please be aware that messages, reviews, text, recordings, photographs, and any other content you post or submit to Dankowski Detectors are not private or confidential. You grant us a perpetual, nonexclusive, world-wide, irrevocable, royalty-free, unrestricted right (with the right to sublicense the right) to use, reproduce, transmit, excerpt, modify, publish, publicly display, publicly perform, create derivative works of, adapt, translate, transmit, host, cache, tag, encode, or distribute (including without limitation the right to adapt to streaming, downloading, broadcast, mobile, digital, thumbnail, scanning or other technologies) in any form or media now known or hereinafter developed, any message, file, data or other communication you post or submit on Dankowski Detectors.
You acknowledge that any submissions you make to Dankowski Detectors (i.e., user-generated content including but not limited to: comments, forum messages, reviews, text, video, audio and photographs, as well as computer code and applications) (each, a "Submission") may be edited, removed, modified, published, transmitted, or displayed by Dankowski Detectors and you waive any rights you may have in having the material altered or changed in a manner not agreeable to you. Submissions made to the Services may also be included in our RSS feeds, APIs and made available for republishing through other formats.
Dankowski Detectors, now or in the future, may include blogs, chat rooms, forums, bulletin boards, and other mechanisms to display user generated content (collectively "Social Media") that allow you to communicate with us and other users. We do not control the messages, information or files delivered to the Forum. Messages, materials, other communications, and other content distributed through the Forum on Dankowski Detectors represent the opinions of the individual authors only and do not reflect the opinions or views of Dankowski Detectors, its member companies, subsidiaries, partners, or any institutions with which the author is affiliated. There are no representations or warranties that any of the expressed opinions and other content are correct, factually accurate, or complete.
THIS IS ONLY A PART OF THE TERMS OF USE. TO READ THE COMPLETE TERMS OF USE, CLICK HERE!
---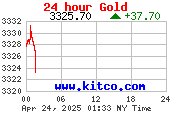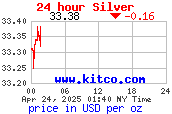 ---