ATTN: Red Racer users. Have you tried the Mars 10"x13' coil????
Or, the NEL Tornado (12 x 13) coil??? I have tried the Makro (that REALLY BIG coil) and I did find some unusually deep stuff, but these aftermarket offerings sound nice. On one post, a guy from Wales noticed a 2 to 3 inch depth increase using the Mars Tiger. I read the post on the Findmall about "Has anyone tried aftermarket coils on Racer 2" including Monte's response (I always enjoy and have faith in Monte's insights). Along with many others on here. I need RAW depth in a CW campground where there are a few scattered square nails but I don't mind digging 'em. I'm VERY anxious to hear Racer owner's reports....whether good or bad. Let me re-word that: I......particularly want to hear from RACER (whether Red or Racer 2) users who have tried these aftermarket coils.
I know that the Ultimate 13" coil adds some depth to the F-75SE from my own test garden experimentation. I am hoping that I can squeak another inch out of the Racer via the new aftermarket coils.
So far, I have only red a user report of the MARS Tiger and it was positive.
I would rather have Makro coils on Makro detectors, so maybe Makro would consider a coil that sits in betweem the 11" coil and that 15" monstrosity. Say, a 13 inch by 12 inch DD Makro coil. Anyway....starting to ramble.
I sho nuff appreciate feedback. kevin
I have both the large Makro factory coil as well as the Mars Tiger coil.

I tested the large factory at an old Spanish site and it did very well. Only complaint is that it got heavy towards the end of my hunt, but that's been true of any coil that size I've used.

The Mars Tiger coil is also very good, but I haven't had a chance to use it as much as the other one yet.
Thank you for replying with feedback, Cal Cobra. It is much appreciated. I am going to try both the NEL Tornado AND the Mars Tiger in some controlled testing along with the 11 inch standard Makro Search coil. I went digging yesterday (using the Deus) in a favorite Iowa Calvary campsite. This is a cultivated field (but the use seed drilling technique) instead of plowing with a turning plow and then discing. I ended up finding 3 54 cal Minie's, a couple of 44 pistol balls, 3 percussion caps for rifle, and two percussion caps for pistol. I considered it a great afternoon. Oh, and I also found an Eagle coat button that appears to have an "R" (rifleman) in the shield (I am still working on a positive ID. All the chemicals that go into no-till farming seem to wreak havoc on brass. I was lucky, as the entire button is intact complete with shank and the shank is even turned in the correct position. Sorry that I deviated.
I will share my experience with the new Racer coils when I get them. They will be used for raw depth in an old pine forest that has 4 to 5 inches of pine straw covering the ground. So, I am losing 4 to 5 inches of depth until I kick the area clean of pine needles and they are not very easy to kick out of the way! LOL Again, I appreciate your feedback.
Sorry, only registered users may post in this forum.
Online Users
Guests: 68
Record Number of Users: 12 on December 18, 2021
Record Number of Guests: 167 on September 14, 2021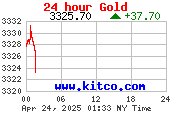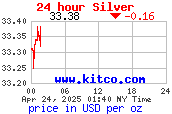 ---