I've been looking at diving boots and found some "Promate 5mm America Scuba Diving Pull-On Boots" and "Promate 5mm Dreadnought Hard Sole Scuba Dive Zipper Boots" on Amazon. The pull-ons are a bit cheaper but I thought the hard sole zipper boots might be better for detecting/wading in 3 foot water at the beach. I then thought, why not just use dive socks and wear my sandals or canvas slip-ons? Is this a good ideal or should I stay with the boots? I have never used either, and it may not be advisable to use dive socks with slippers or sandals.

Any input from you guys?
It's all a matter of personal comfort and security. Some guys go barefoot. Some in flip flops. There is no right or wrong answer. Personally I wear 6mm boots and Lycra socks. I can tell you from personal experience that no footwear keeps the sand out better than diving boots. And what ever sand gets in mine is negated by the socks. I also like the idea of protection from hot sand, pointy metal objects and sea creatures. Some guys have feet that can walk on broken glass and hot coals. Not me.

When it comes to the feet on the beach nothing is more miserable than a shoe filled with sand. It will make your feet sore and possibly cut your hunting time short. In extreme cases it might ruin a beach trip.
dive boots are the only way to go!!! everything i tried before the dive boots allowed sand in and my feet ended up raw and i did cut hunts short because of the sand irritation!!!!!!!
i use the pro mates with the hard sole that looks like a sneaker/tennis shoe. yes, regular calf height socks work fine!
The zippers might irrate you with getting them off..... but you dont get nearly the sand in them, which is especially irratating at the surf. I also bought some things that go at the top of them for boots that keep EVERYTHING out. The scoop really take wear and tare on them. Also you cant believe how sore your feet can get from sand getting in your shoes. I tried deck shoes with that mesh..... KILLED my feet.

Dew
Thanks a bunch guys. I wound up ordering the "Promate 5mm Dreadnought Hard Sole Scuba Dive Zipper Boots". Will try them out and see if i need some Lycra socks. I went with the over the ankle type boot as I figure I'll be kicking a lot of sand while using my scoop and the low tops might let sand in them doing that. I'll try to do a little review on them after I use them awhile in case anyone else here needs dive boots.

Need to pick up a decent find bag as I aways use a cloth carpenters apron on land. Need one to keep from loosing my trash....er... gold rings :-)
Sorry, only registered users may post in this forum.
Online Users
Guests: 46
Record Number of Users: 11 on November 27, 2021
Record Number of Guests: 167 on September 14, 2021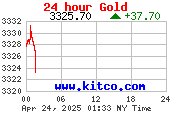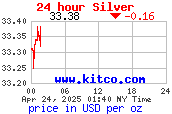 ---