Hit a local park that dates back to the 1900's. This like many others has been swung on over the years and deep targets are hard to come by. Today's 4th Of July hunt included my girlfriend reading on a blanket, and my SE with the 11" pro coil. Not surprisingly the surface trash was present. However I just couldn't isolate the deepies that I knew must be there. I buried my test dime at 8" and was unable to hear it. Hmmm.... So I selected a new channel and sure enough, channel 9 did the trick. (But that did not resolve the issue completely)
Remembering a conversation with Tom, I bumped up the sensitivity to 25 and wham the targets started showing up. The deep targets however consisted mostly of deep iron. Yes-There is a sound signature that is characteristic to iron, I have retrieved good targets next to iron so yes, if it's deep for the area, I will absolutely dig it 2/3rd's of the time. This particular hole with the Cent did not have that wiggle in the tone that can indicate iron much of the time. Still I was skeptical that I had a decent target to dig....
14 holes dug during this stretch. Of those, one good target was retrieved. Most of course were either iron, or ghost holes, ie. I broke up the iron as I dug. This was evident as I turned over the dirt.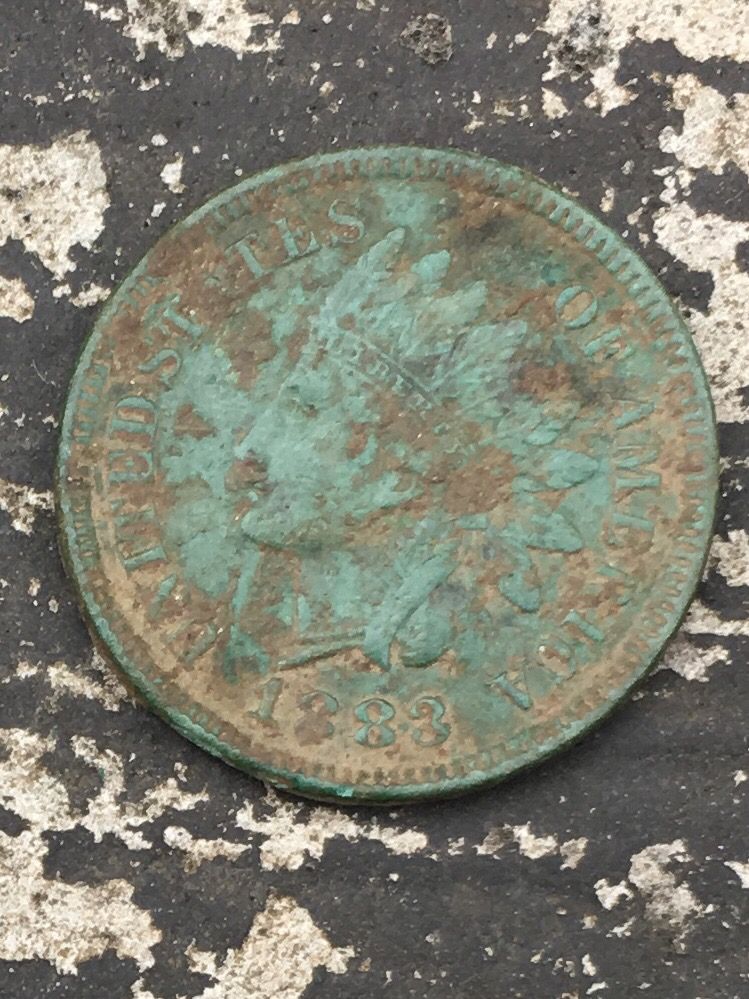 Lots of deep iron...
As always-Huge thanks to Tom, o'Dave and the West Coast Crew for making me the detectorist I am today. By the way - If you don't own a copy of the Inland detecting video Tom has put out, get it. I watch it several times a year to keep me sharp and it has paid for itself many times over.
What was once impossible..... is now easy and obvious. BUT.......... if : You don't know...what you don't know........ it continues to appear/look impossible.
-Thomas Dankowski